Grape hanging storage and preservation technology>
This method is mainly used for the storage of late-maturing varieties such as longan and pink taro. That is, in the basement, set up the wooden poles, and then put the bamboo poles or iron wire horizontally on the columns, and hang the grape ear on bamboo poles or iron wire. It is best to use single spike hanging method. When using single spike suspension, picking should be in the ear. The upper part of the mother leaves 10-15 cm, easy to hang and have moisturizing and prevent stem dripping. Single pan suspension has good ventilation and heat dissipation, and it is not easy to squeeze and damage each other, and the storage time is also longer. In order to reduce the occurrence of fungal rot, it is necessary to burn sulfur once every 10 to 14 days. The amount of sulfur is not 1.5-2 grams per cubic meter of basement. It must be noted that the sulfur burning can not store pears and apples at the same time. Sulphur dioxide burns.

Goji Berry is taken as one of the most famous plants, which can be both for medical and eating use. The history of goji berry up-picking and for eating use has a long history of 4000years in China. People from different social hierarchies, from the emperor to ordinary people, take goji berry as a good component of medical prescriptions. Goji berry enjoys a great popularity from ancient to modern times, at home and abroad and it has a long lasting and profound life preservation culture.


Ningxia Goji Berry enjoys a great fame around the global due to its high quality standard; meanwhile, it is the only protected product of geographical identity in China, goji berry has a great popularity describes as "goji berry of the world is in China, goji berry of China is in Ningxia and Ningxia`s goji berry is the best".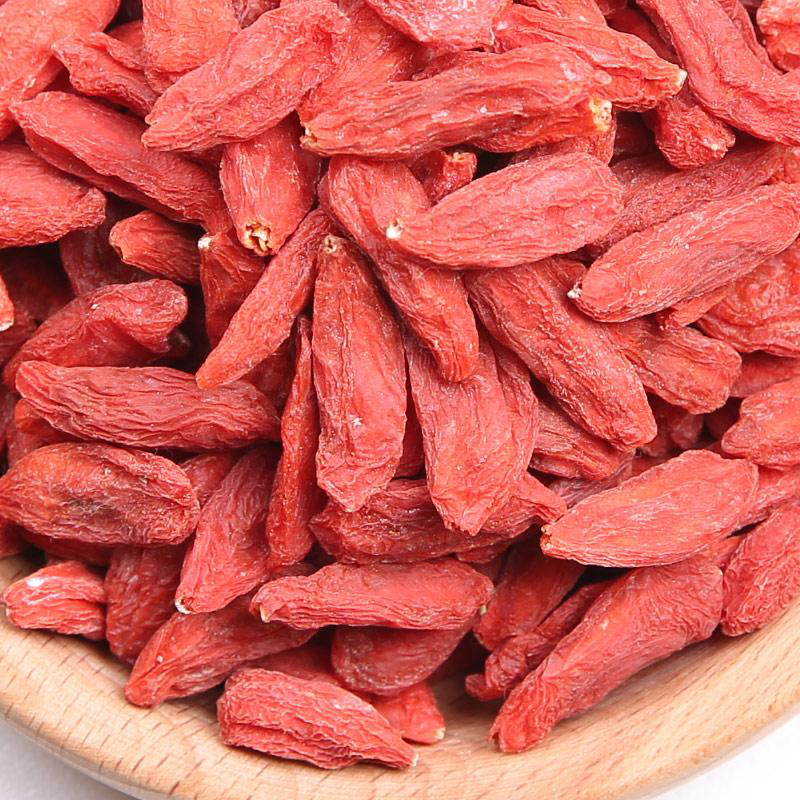 Specification:

Ningxia goji berry is categorized into 5 levels for experimental use. The fruit particles are required to have evenness in shape, with juicy fruit but not dry particle with impurities, humidity or bitten by insect.

Top Level:≤ 250grains/50g

Excellent Level:≤ 280grains/50g

Superfine Level:≤ 370grains/50g

First Rate:≤ 580grains/50g

Second Rate:≤ 900grains/50g

2. Identification

Color: The color of Ningxia goji berry should be red or dark red and lack luster.

Shape: Ningxia goji berry has big spindle size in shape with thin skin and full pulp. The particle is somewhat above normal size with style trace at the front of the particle and white stipe trace at the bottom.


Flavor: Ningxia goji berry is astringent at first bite then sweet, without ill-smell.




Goji Berry

Goji Berry,Goji Berry Dried,Ningxia Goji Berry,Fresh Goji Berries

Ningxia Bairuiyuan International Trading Co.,Ltd , https://www.cngoji.com