The carambola black spot leaf roller moth and its control>
Black-spotted leaf roller moth larvae drill into the heart of the fruit to feed directly to the heart, seeds, commonly known as heartworm. In severe cases, the rate of fruit damage exceeds 80%, leading to fruit drop or loss of food value.

Control methods:

1 Focus on clearing the garden, remove, pick up and bury the dead fruits.

2 Use black light to trap adult insects.

3 At the beginning of the young fruit period, 90% trichlorfon 800 times, or 40% dichlorvos EC 1000 times, or 20% speed kill T3000 times continuous spray.




Ruoqiang Gray Jujube:

Gray jujube also call Ruoqiang date, the size is under 3.5cm, the dried jujube have a slight wrinkles, uniform size with natural flavor. The Gray Jujube sugar is very high, no sour taste, thin skin and fleshy, smaller seed, the flesh is tightness




Description of Gray Jujube:

Style: Dried

Type: Date

Product name: Ruoqiang Red Dates

Grade: grade one, grade two

Place of Origin: Xinjiang, China (Mainland)

Size: 28~30mm

Taste: Sweet

Drying Process: AD

Preservation Process: NO

Cultivation Type: Open Air

Package : Bulk, Gift Packing, Vacuum Pack, or as per customer quest

Max. Moisture (%):25% Max

Shelf Life: 18 Months

Storage method: cool and dry place

Nutrient ingredients: Rich in Protein, Calcium, Vitamin C, Iron demanded by human body.

Character: Superior quality, equal size, dark red, tastes juicy and sweet, thick fresh, small kernel.

Growth environment: Plenty of sunshine & pure mountain water, no air pollution

Functions:

Nourish blood for women;

Maintain beauty and keep young;

Anti-cancer;

Improving muscular strength and weight;

Improve the body's immune function;

Prevent liver diseases;

Soothe the nerves;

Anti-allergy

Uses: used as fruit, snack, Chinese traditional medicine, make soup, breads, cake, candy, compote and jam.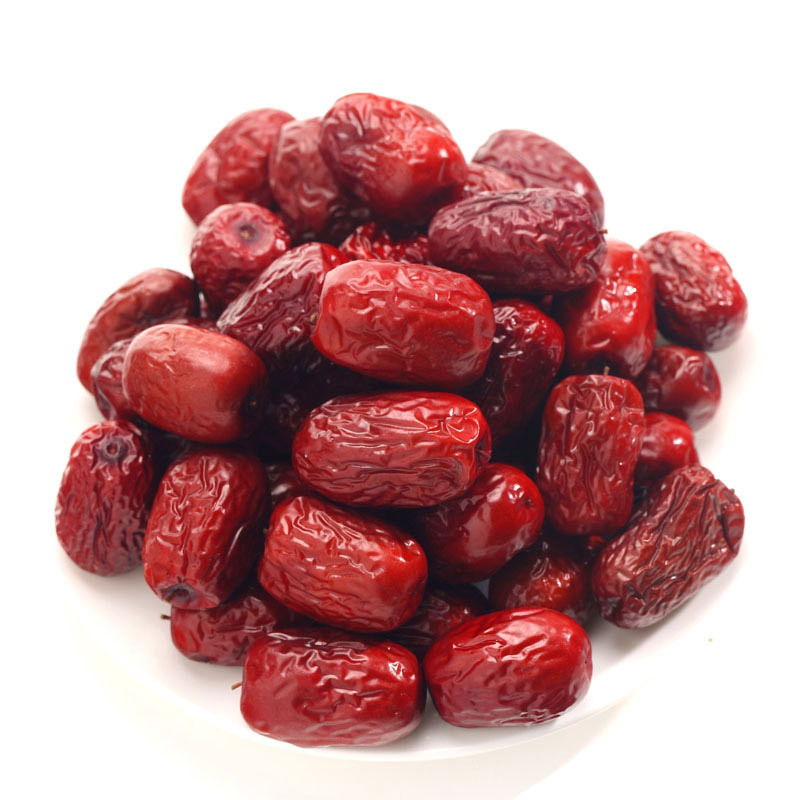 FAQ:

Q: How about payment terms?

A: 30% TT deposit+70% TT before shipment, 30% TT deposit+70% TT balance against scanned Copy B/L, Flexible payment can be negotiated.

Q: Production and deliver

A: After deposit, order enter into 1st stage( production, packaging, factory inspect, etc), then 2nd stage is CIQ inspection and written CIQ Certificate lead time one week(7 days), 3rd stage we arrange to arrange cargo shipment to departure port. Vessel lead time as per destination port in different countries( Such as North America line, South America Line, EMP, Asia, Australia, etc )




Gray Jujube

Gray Jujube,Natural Gray Jujube,Sweet Gray Jujube,Dried Gray Jujube

Ningxia Baishi Hengxing Food Technology Co., Ltd. , https://www.chinagojihome.com